A significant contribution to the stat level included his help in organizing the first two "Carolina Jubilees." The Jubillees were state-wide camporees held in Chapel Hill in 1935, 1938, and 1941.

On the national level, he was a participant in new programs offered by the national council. He participated in the first Woodbadge course ever held in the United States. The event was held at the Schiff Scout Reservation in Mendham, New Jersey in 1936. This course was a prototype for future courses and included the well-known name William Hillcourt, otherwise known as "Green Bar Bill."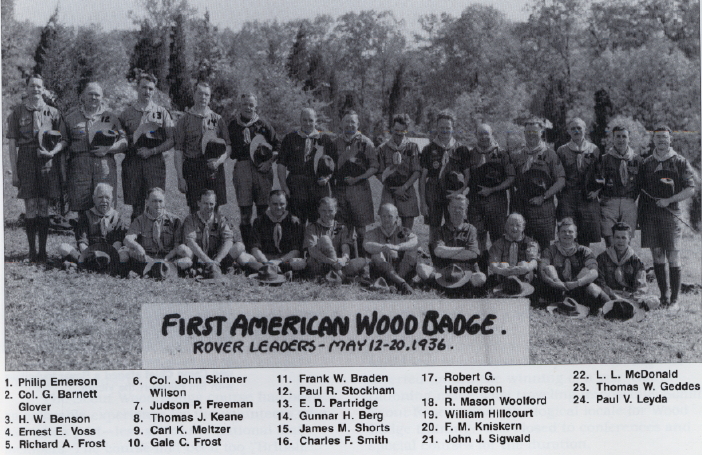 During the great Jamboree in 1937, Sigwald was known to thousands as the "Voice of the Jamboree." He announced all the events and daily schedules for the entire week. An interesting sidelight, one of Sigwald's passions were to chronicle Scouting. He was an avid photographer who caputred action at camporees, Camp Charles, troop Court of Honor ceremonies for new Eagle Scouts and the 1937 National Jamboree.